Conquer your appetite with our specialties.

Our menu is a vibrant mixture of authentic dishes with distinct Spanish flavors.
At the heart of our menu is an array of signature dishes specially made for our beloved guests. These traditional recipes, brimming with culinary artistry, are gaining popularity among diners.
Please your appetite for Spanish cuisine through these luscious best sellers.
Especialidades de la Casa
Lengua Estofado
Tender braised Ox-tongue, flavored with Sherry and Red Wine in brown sauce, garnished with mushrooms and olives, served with boiled Potatoes
PhP 315.00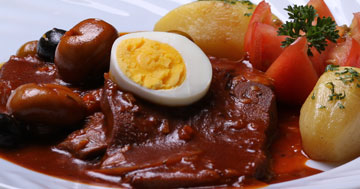 Callos a la Madrilena
Ox tripes, sautéed with Chorizo, Ham, Bacon and Garbanzos in a fresh herb Tomato sauce
PhP 205.00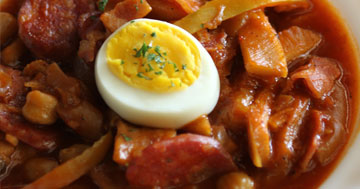 Rabo de Toro
Bullfighter's favorite dish
Oxtail stewed, simmered in Red Wine sauce, with Aromas and Vegetables
PhP 315.00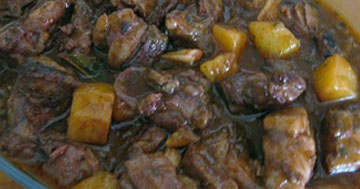 Tinola /Ajillo
Taste a Filipino dish Tinola
PhP 250.00